Next term: We are Naturalists!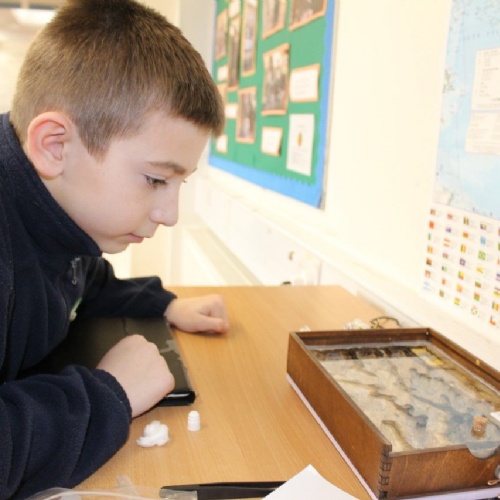 Our whole school topic next term will be "We are Naturalists".
In anticipation of this, the Dragons Class have set up their own formicarium to study the anatomy and structure of ants. They will be looking at the way these fascinating creatures move in particular - later in the year they will making robot insects based on their study of the real thing. Details regarding the new topics for each class to follow soon.
Dominic is clearly captivated by our new Polyrhachis Dives (weaver) ants...