Designs for Life...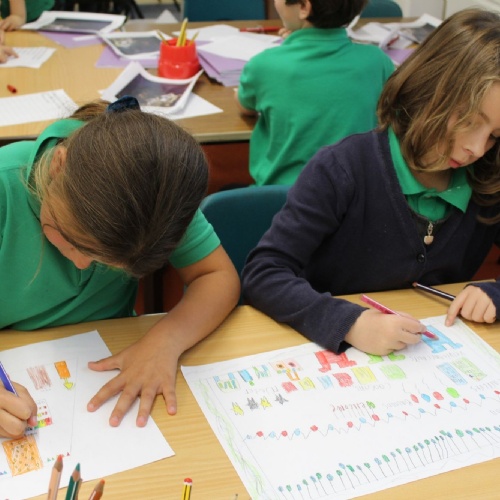 The children have been inspired to think about ways to improve our school environment this week. In the Dragons' Class they were asked by Mrs Hornibrook to redesign our library area - what would their dream library look like?
After ensuring the drawings were to scale and the available space measured accurately, the children were free to allow their imaginations to run wild. From cosy chairs to inspiring artwork, story corners to computer banks and listening books, all ideas welcomed.
The younger children have been thinking about their outdoor play area; what would the best outdoor playground look like and what equipment should we have? Ideas included installing swings and slides, a tree house, a tropical fish tank and a climbing tower. Real horses were also on the wish list...