Harvest: a Time to Share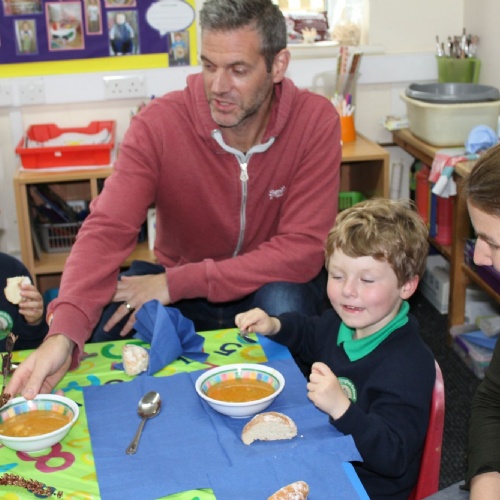 Our children have been making some seasonal treats to enjoy at this special time of year.
Everyone has been involved in our harvest activities; making delicious vegetable soup with Mrs Borondo, baking bread in the Elves' class and making apple flapjacks with Mr Wallington in cookery club.
Children have been learning invaluable skills in the process; how to follow and adapt a recipe, measure ingredients accurately, use tools to cut and slice vegetables, investigate the science of the effect heat has on different materials and finally, and most importantly, evaluating the finished product. How does it taste?
The parents of our Pixies' children were invited into the class on Friday afternoon to share our soup and bread rolls, whilst enjoying some of the harvest songs the children have been singing with Mrs Stevens this term.
A lovely afternoon and a wonderful way to end the week. Please take a look at some of our photos...