Pixies get animated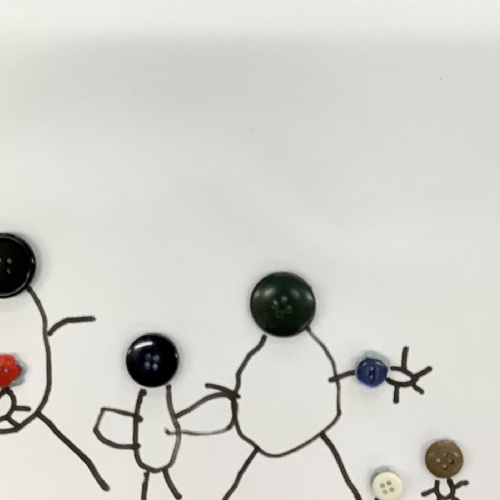 See what the Pixies have been busy doing in Term 3.
Writing is flourishing in the Pixies classroom, underpinned by daily phonics sessions, letter formation and spelling practice, dictation and upgrading simple sentences to more interesting ones. All the Reception children are eagerly putting pen to paper with messages, cards, short sentences, and even whole stories.
The children love performing their Helicopter Stories (where the child makes up a story and the teacher writes it down), and this term the Year 1s have become writers themselves, working on their own stories every day. Many wonderful characters are emerging – Goldie-Baddie, Sausage and The Nabies to name just three – and the younger children now eagerly await the new instalments.
Under our "We are animators" theme we've enjoyed talking about Pixar short films, including For the Birds and Piper and Boundin', and discussing character, settings, the problem or challenge the character faces, and how it's resolved. We're working on our own short animation inspired by the Pip and Posy book The Red Balloon. As part of the theme we've also been looking at faces and expressions: the children have drawn self-portraits in chalk; they've created faces using everyday objects, as well as family pictures using buttons (inspired by the book A Handful of Buttons); and they've made the tiniest faces – on cotton buds!
We're also continuing to observe the seasons, and in art we've drawn a tree in the playground from life twice (to show how the children have improved by more careful observation), and have sculpted trees out of AirDough – we'll use these to print trees and a spooky forest which will become the setting for a new story. This term the seasonal poem that the children learnt (and created their own actions to) was The Little House, and became a girls vs boys competition, judged by Mrs Hornibrook! (It was a draw!)
We're having two P.E. sessions a week, including inside, using the climbing bars and working on rolling, balance and ball skills. This term Pixies have challenged themselves brilliantly with the Run a Mile project – 15 laps of the playground and practised on three different occasions – and have been rightly proud of their amazing athletic achievement. After their exertions we've looked at which parts of the body we use for running, and in groups the children have created their own life-size body drawings.