We Are Sculptors!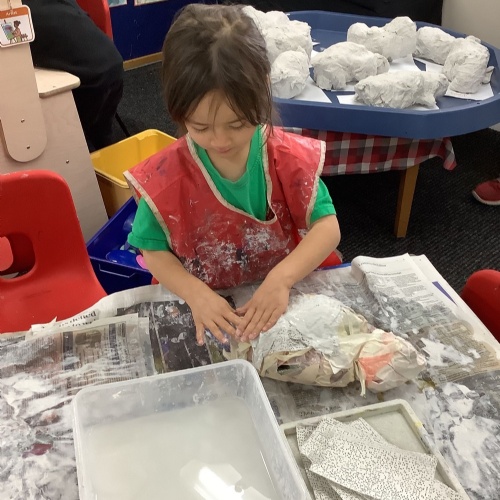 - Over the next three weeks we will be finishing off our work on sculpture, culminating in an online exhibition of our work. The children will be letting you know more about it in the very near future!
Key Stage 2 pupils have started the new term by reflecting on their recent trip to the British Museum and Tate Britain. We were able to look at sculptures by Henry Moore as well as an impressive selection of paintings, spanning more than five hundred years of Art History. Using Henry Moore as an influence, Dragons have created their own impressions of Henry Moore's sheep. They have been exploring how Moore drew inspiration from natural objects such as stones, sticks and skeletons of animals, as well as from the surrounding landscape.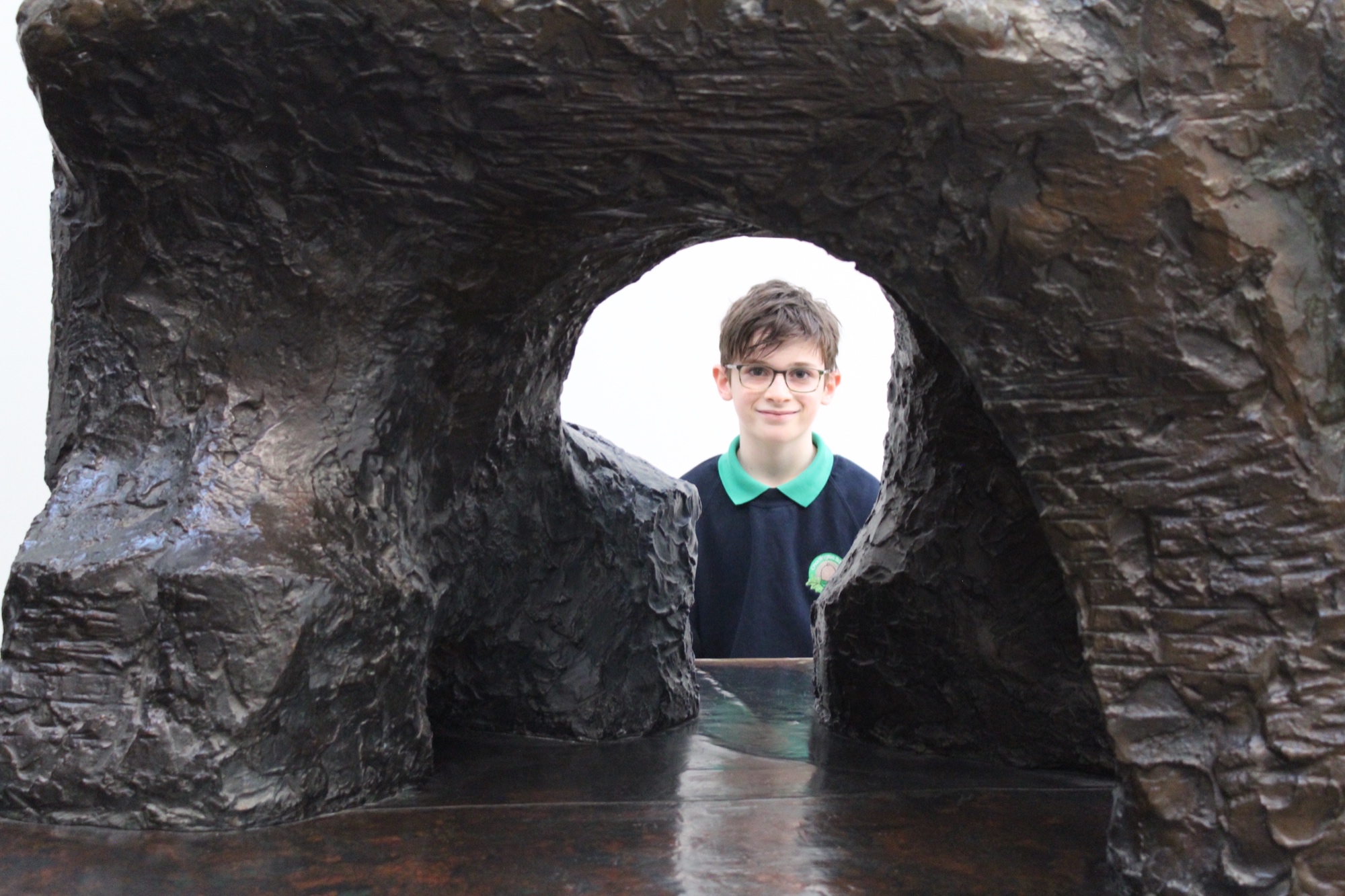 Wizards have found out more about Michelangelo, spending an afternoon under their desks painting their own masterpieces. This was to experience how the artist created the beautiful paintings that decorate the ceiling of the Sistine Chapel. It was an activity which caused a lot of discussion and thought and a realisation of how challenging it must have been. Wizards have also created their own Michelangelo angels, each one having its own character.
Exploring Greek mythology, Wizards have drawn and painted pictures for a display about The Twelve Labours of Hercules; each depicting some of the tasks that Hercules faced.
Elves and Pixies have been very busy learning about Polar regions. This has caused a lot of excitement! They thought about what animals live in these extreme conditions and how each animal can adapt to survive. They have also learnt about significant explorers, including Scott of Antarctica. They wondered what equipment he had, and if it would be easier to travel there today. There has been lots of discussion and thought about the geographical features of these cold regions.
The children have created a wonderful scene of penguins and polar bears. They used materials such as mod roc, air dough, pebbles, and wood to do this. The penguins all have their own character sitting on the ice happily with the polar bears.