The Christmas Story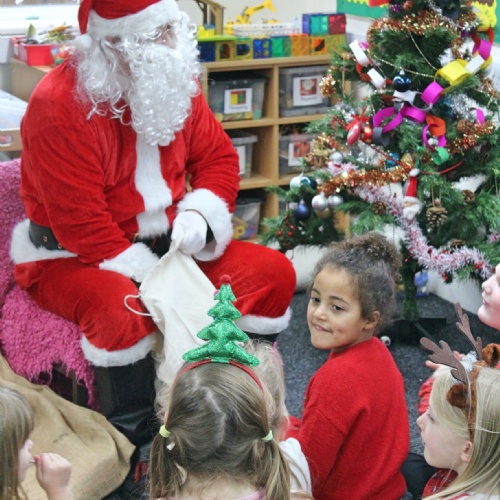 It's time to banish the Covid blues; sit back, relax and enjoy the Elves and Pixies as they retell the Christmas Story and capture the magic of Christmas! We hope you enjoy their beautiful performance, filmed by Mr. Wallington.
This week has been busy with Christmas parties, a visit from Father Christmas and a trip to the pantomime to see 'Rapunzel'. The Wizards and Dragons are looking forward to visiting the RSC tomorrow, to enjoy a spectacular performance of 'The Magician's Elephant'.
Don't forget Christmas Jumper Day on Friday, to raise money for Save the Children'!
A big thank you to all our families for your support this term and we would like to wish you a Merry Christmas! We look forward to welcoming you back in the New Year, on Tuesday 4th January.