News from the Pixies Class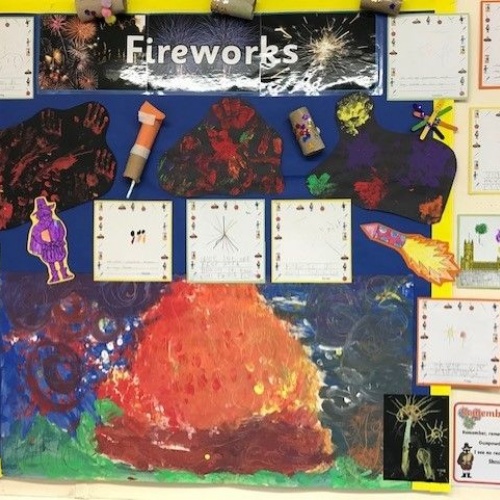 Our beautiful bonfire display!
.Last week the Pixies were thinking about why we celebrate Bonfire Night. We read 'The Gunpowder Plot' as a class and all the children retold the story using pictures. They all helped to create this firework display in our classroom, using their handprints to create the bonfire and fork printing for the firework pictures. The children also made rockets from junk modelling. We linked firework night into our P.E. session, watching some videos of fireworks and discussing the different ways and directions that they move. The children used a scarf and moved their bodies in different ways to create a firework display.