Costume making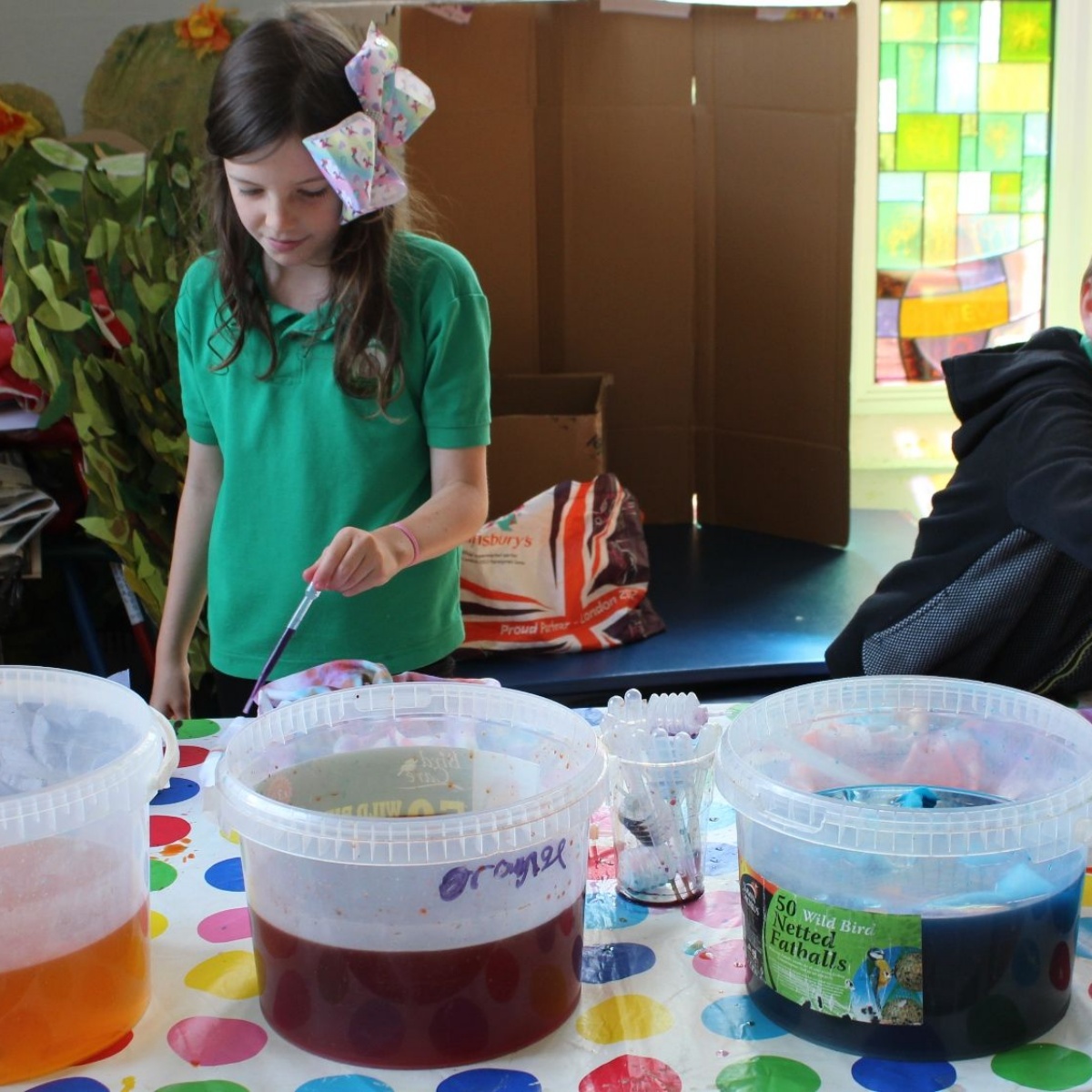 Last week, children in the Dragons were busy dyeing their own costumes for our performance of The Lion King, on July 5th. We have been looking at materials for costume design and finding out about the journey of cotton, from plant to tee shirt.
We also thought about Edward Lear's playful use of colour in his dream-like poem The Jumblies. We talked about how colour can be used to express feelings and emotions. The children thoroughly enjoyed gaining inspiration by watching talented poets perform their poems, whilst learning how to create an engaging performance.
Following this, pupils worked in small groups to perform a verse from The Jumblies, exploring intonation, tone and volume to show understanding, as well as creating thoughtful actions to engage the audience. All of the children have worked incredibly hard throughout the week and have performed some excellent renditions of Edward Lear's work.
Towards the end of the week we have looked at The Colour Poem by Anita Killick, exploring how colour has been used to describe settings. We discussed the use of similes within our writing for effect, before writing our own poems based on Anita Killick's work exploring the colours of Africa. The children have produced some lovely poems that any poet would be proud to call their own!
This coming week, we will be finding out about textile printing, exploring African patterns and designing our own block prints to decorate the tee shirts that we have already dyed.
We are also busy with our Summer Term Tests in Reading, Writing, Grammar, Punctuation and Spelling and Mathematics. As you know, we assess progress on a daily basis, but the tests help us to make judgements about how secure your child's learning is and to identify how we can support them and provide further challenge.