The symmetry of costume design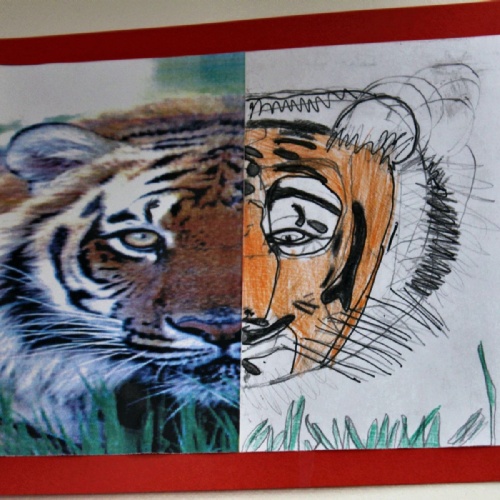 In the Dragons Class, we have been finding out about symmetry and shape in English and Maths...
We have been busy investigating symmetry in costume design; exploring mathematical concepts, identifying lines of symmetry in different orientations and completing simple symmetrical figures. We searched for symmetry in the natural world, carrying out careful observational drawings of African animals.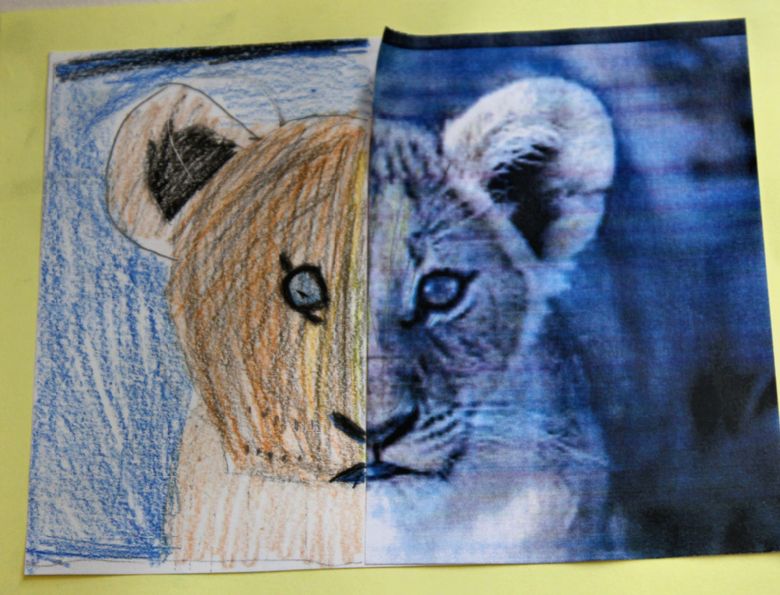 We have also written textile-related shape poems (based on the beautifully written Clarity in a Treasure Box by Carly Lalion), taking care to choose words carefully to create particular effects.
We applied our scientific and geographical knowledge and understanding to create Power Point presentations about different biomes. George and Thomas produced some outstanding work, comparing and contrasting the plants, animals and climate that characterise each biome. They selected images aptly to illustrate the facts that they were presenting, using specific features of Power Point to add interest and creating stylish and professional looking presentations.