Investigating patterns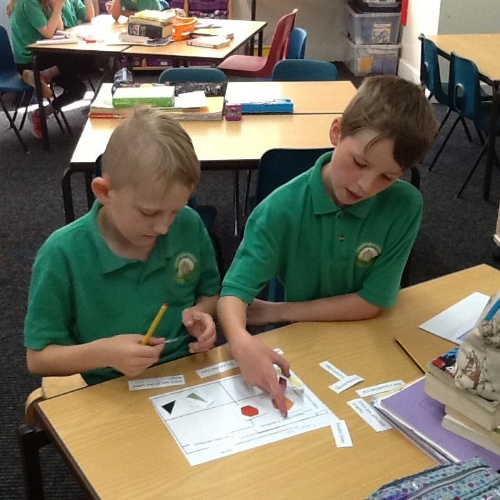 Dragons have been exploring shape and design...
This week in Maths we have been looking at angles. Children have worked hard to identify and name the different angles, before identifying acute, obtuse and right angles within shapes. We used our own Angle Eaters to help us identify right angles.
In English, we have been exploring different forms of poetry. We have talked about the rhythm and rhyme within poems, and how we can draw upon this to enhance our performances of different types of poem. All children have had a go at writing their own African Acrostic to describe what they may see or hear across the Savannah.
We have continued with our costume designs by exploring a range of African and animal patterns which we can use to enhance our tee-shirts. All children have created their own pattern, before using block printing to transfer the designs onto their tee-shirts. Thank you to Mrs Blackwell and Mrs Borondo for helping us to design our patterns. Rehearsals have been going very well, and we have now completed our first run through. We can't wait to share the finished performance with you soon!
Next week we will begin to explore embellishing techniques to enhance our costumes through embroidery and bead work. We will also be exploring symmetry within Maths and looking carefully at patterns and pictures to see if we can replicate them.