Setting the scene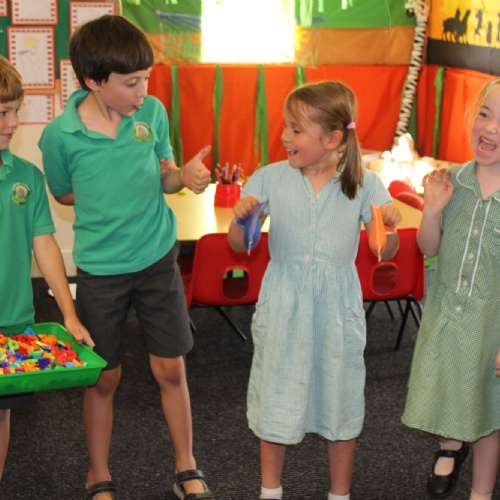 From scripts to soundscapes, the Elves have been bringing stories to life...
The Elves have been busy thinking about script writing and acting. They have all completed their script for the first few scenes of 'The Emperor's New Clothes.' At the end of last week they started acting out a scene from the story 'The Twelve Wild Swans' and it is amazing to see so many great actors in the classroom.
We have been busy with the preparations for 'The Lion King', the children have been singing, dancing and acting. They have also been adding the finishing touches to their costumes by sewing embellishments onto their t-shirts with Mrs Borondo and Mrs Blackwell.
In Art the children have been thinking about texture and investigating how to create it by using different strokes of their colouring pencils. Some of the children had excellent ideas about how to create the appearance of elephant skin, carrying out rubbings on different surfaces outside, including the tarmac and the apparatus.
The children have also extended their musical knowledge and understanding by creating soundscapes. A couple of weeks ago the children created a jungle soundscape using musical instruments. This week the children have been creating a desert soundscape. However, this time they had to make their own musical instruments, using resources from around the classroom. They sounded great!