Investigating natural dyes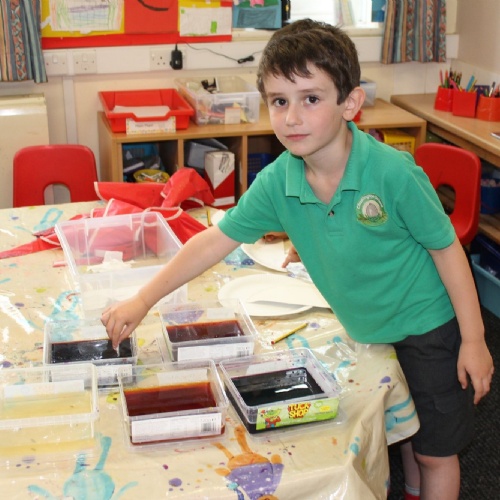 Elves have been experimenting to find the most colourful natural dyes...
We chopped different fruit and vegetables and Mrs Blackwell boiled them in water to find out which ones made the best dye. Some of us predicted that it would be spinach because of the bright green colour. We tested this by dipping strips of cotton in the different dyes. To make the test fair, we held each strip in for the same amount of time and used the same quantity of water. We left the strips to dry at the end of the day on Friday and we will be looking at the results this week.
In Mathematics we have been finding out about capacity and weight/mass. We have been finding out about simple units of measure, including litres, millilitres and grams.
In Art & Design we mixed water colours to create some beautiful colour palettes for our costume designs.
This week we will be rehearsing The Lion King and embellishing our textile designs by sewing beads on our costumes and adding natural materials to develop different textures.