Animal Inspiration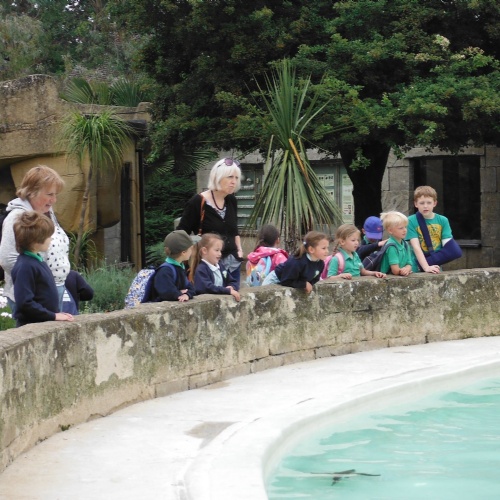 The Elves have been finding out more about animals to inspire their costume designs.
It has been a busy but very exciting start of the term for the Elves. We began the term with our trip to Cotswold Wildlife Park, where the children really enjoyed learning lots of interesting facts about African Animals - as well as having the opportunity to touch a Lion's skull and some Rhino poo!
Back at school the children have been thinking about their 'Lion King' costumes. They have created a mood board and a colour palette, using a range of colours and textures.
We have also been looking at Jungle Soundscapes and the children are currently creating their own using different instruments. We have also been creating our own instruments made out of different materials/objects we can find around school. One of the groups discovered that dragging a stick along the wall outside made the noise of a frog. We have also been doing some call and response using the djembe drums. The children are really enjoying this and are extremely good at responding accurately!
In Maths, we have been focusing on different units of measurement, with the children measuring how tall the flowers are around school. We have also been looking at the capacities of different containers. In Literacy, we have been looking at the story Rumpelstiltskin and talking about spinning straw into gold. The children have created their own comic strips of the book, which are looking fantastic!