Getting into shape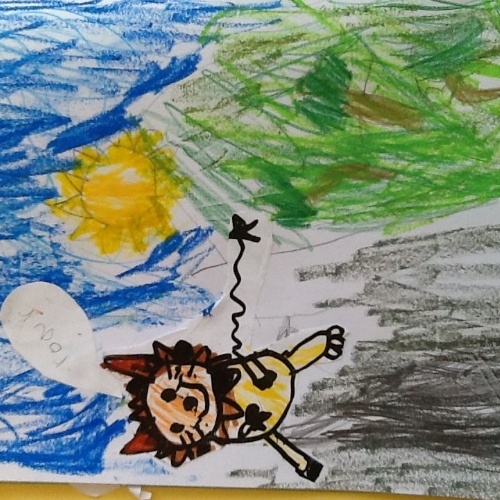 Our Lion King costumes are taking shape as our performance draws closer...
With Sports Day only a few weeks away, the Pixies have been working hard on their athletics skills. This week, with guidance from Mr Evans, the children have been practising the Speed Bounce. Jemima achieved 34 bounces in a minute! Jack demonstrated his skilful technique, achieving 40 jumps in the same time.
The children are learning the songs from "The Lion King" and have enjoyed making their masks and block printing their T-shirts with Mrs Borondo and Mrs Blackwell. In class, the children have been re-telling the story through role-play and drama. The beautiful pastel picture of Simba at Pride Rock is by Vienna-Mai.