Air Play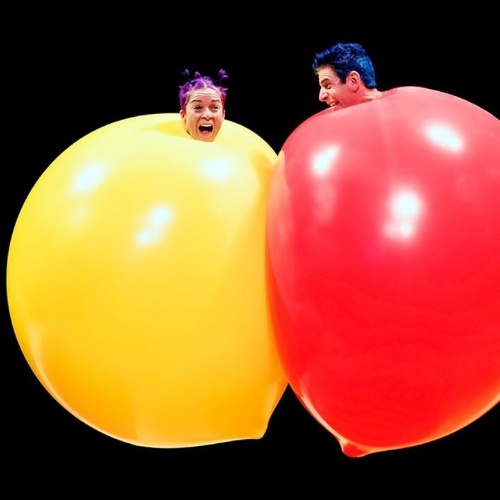 KS2 left Oxford Playhouse feeling lighter than air, after a joyous evening of truly original entertainment. Cameron and Sam (Year 6) report...
'Connected with our topic this term, 'We are Inventors', as well as us focusing on flight, we went to the Oxford Playhouse to watch Airplay.
The show had a wide variety of acts from floating sheets to human sized balloons - all with wonderfully matched music. Flying umbrellas; colourful kites; massive balloons; and a balloon catching contest with members picked from the audience. We were kept entertained with the huge array of different acts.
In the play, there are only two actors: a man whose props and clothes are red; and a woman whose props and clothes are yellow.'
Cameron: 'I really liked Airplay because it utilised physics to make loads of beautiful scenes.'
Sam: 'I liked Airplay because sometimes the actors were against each other and sometimes they worked together.'