Dyeing to learn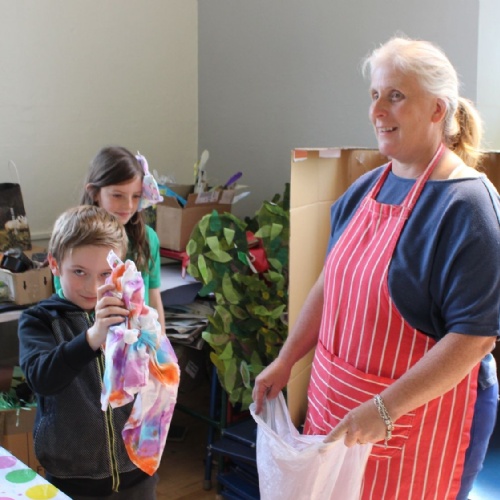 Why not explore the science behind making different colour dyes?
Clicking on the link below will take you to a fabulous experiment from the Royal Institute of Science that you can try together at home:
Changing the colour of cabbage dye
When you carry out the experiment, measure the quantities of liquid carefully in millilitres. Talk about the changes that you see as you add the different liquids. Could you present your results? You could do this by taking photographs, drawing pictures or making a video.
Fancy exploring further? Try reading 'All About Dye (Kid Made Modern)' by Todd Oldham and find some different dye recipes. This is available through Amazon.