Making the most of our new play area!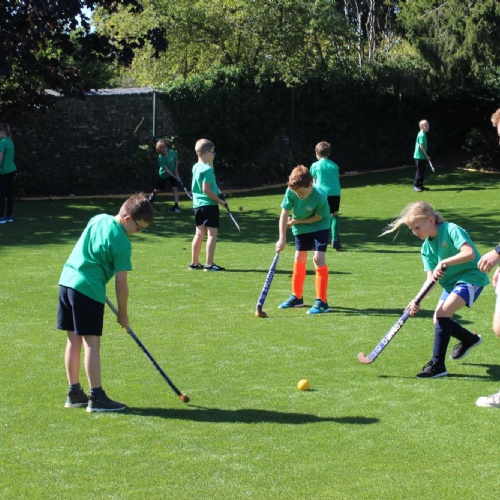 The Wizards' Class enjoying their first hockey lesson on our new all-year-round fake grass area. A perfect surface for developing ball skills with the added bonus of keeping the classrooms mud-free!
The children are clearly impressed...
"It's so much better now - not so bumpy, and the ball goes where you want it to!"
"You can play football without all the dust getting in your eyes."
A lovely place for a lunch-time picnic, too.