The CNSP Under 11s Football Tournament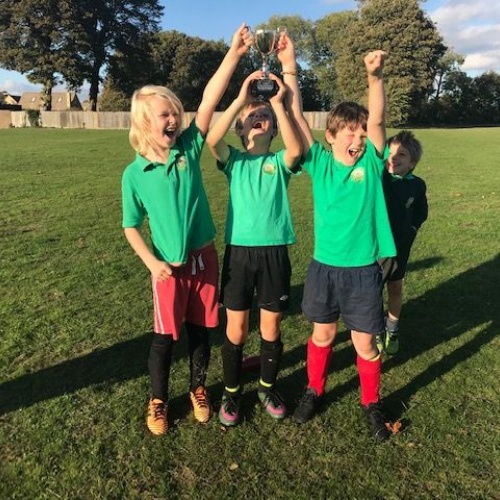 Chadlington wins success in the Inter-Schools Chipping Norton Partnership Football Tournament! Daniel Beacham (Y6) reports:
On Wednesday 3rdOctober, at Chipping Norton School Sports Field, children from years 4, 5 and 6 attended the Under 11s Football Tournament. They played four games and the team with the most points won the small schools' cup. The boys' team won all four games so they were crowned the small schools' champion. The girls played really well and came second by one goal!
It was very exciting and I felt delighted that we had won the cup!