Inspiring Mysteries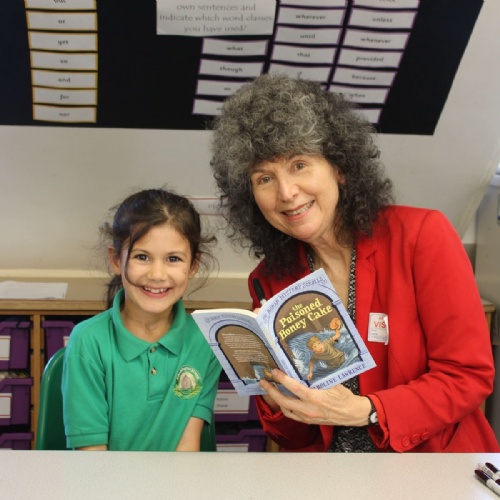 There has been a lot going on in school to inspire us on our journey towards achieving our 'Roman Mysteries' challenge!
Last week in the Dragons Class we were fortunate to have the author of our class novel, Caroline Lawrence, in school. She talked to us about the process of writing a book, what inspired her and how she felt about the Roman Mysteries being made into a TV series. This was a very enjoyable and inspiring experience for us all.
Following on from our Harvest festival, the children discussed whether the celebration of harvest is still relevant today, with global trade routes allowing us to buy 'seasonal' produce all year round. They thought about how we are able to eat 'summer' fruits in winter.
In Maths we have been comparing objects and numbers using visual representations and also rounding to the nearest 10, 100, 1000.
The children are continuing to write their mystery stories and learning how to edit and improve their work. We are drawing the main characters from 'The Thieves of Ostia' using information gained from the text. The children will then use this knowledge to begin to develop their own characters in their story ensuring they add enough detail to create a picture in the reader's head.
Reminder – PE is every Monday and Thursday.