Pre-production work is underway!
As part of our topic work over the next few weeks, we will be filming the beginning of 'The Thieves of Ostia' by Caroline Lawrence.
Our film crew have been carefully studying the text to make concept drawings of Captain Geminus' study, focusing on all the objects that appear there. During this week, the children have started making props with Mrs. Borondo and Mr. Evans including scrolls with wax seals – imprinted with their own clay seals – as well as maps of Ostia and other places that Captain Geminus would have visited for trading goods on his travels. Max and Tom have worked together to create an incredible bust of Emperor Vespasian using clay.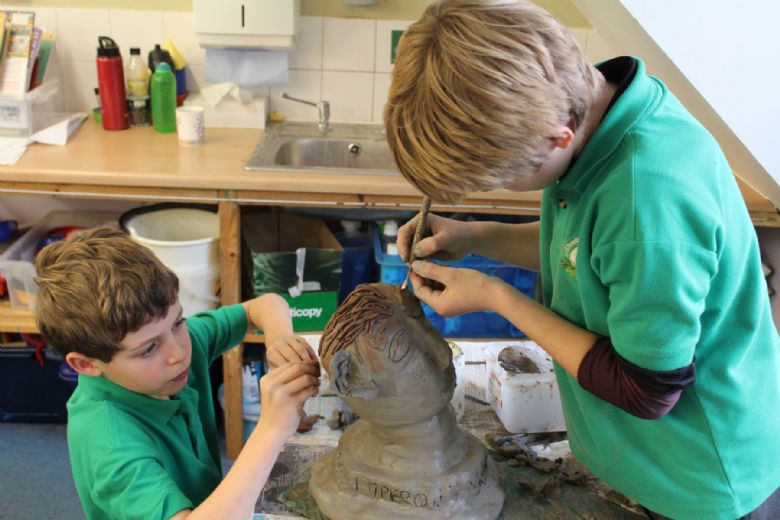 In English, we have begun to compare and contrast film excerpts and scripts with books to gain an understanding of how screenplays work. We are also beginning to compile a list of features of a screenplay to help us write our own scripts of 'The Thieves of Ostia'.
Rehearsals are going very well for the 'Big Christmas Sing' next week. The children have been learning all the songs as well as some actions and they sound wonderful. We look forward to seeing you at the event!