Term 1 in the Pixies Class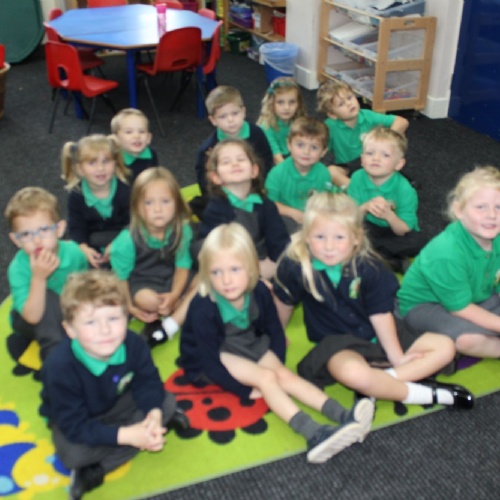 The Pixies have had a great first half term at School, they have settled into School life well. We have ended the term with a brilliant School trip to Cogges Farm, where the children got the opportunity to make some bread, grind some flour, meet and feed the animals and help tell the story of The Little Red Hen.
In Phonics the Pixies have been learning a new sound every day. They have been working hard to form the sounds remembering the formation rhymes. We have also been reading lots of different stories and acting them out. The children retold the story of 'Where the Wild Things are' thinking of different actions for the main events within the story. They then went on to create their own Wild Thing!
In Maths we have been thinking about numbers to 10 and beyond, singing lots of counting songs and rhymes. We have been learning to count forwards and backwards to 10. Some of the children created their own rocket and we counted back from 10 to launch the rockets into space! We have also been doing lots of counting and making sure that we have the correct number of items. Some of the children laid the table for Goldilocks and the Three Bears, making sure that they had enough plates, cups etc.
We have been thinking about the season Autumn and the children have created a lovely Autumn tree in the classroom. We have also been celebrating different festivals this term – Harvest and Diwali. For Harvest the children learnt different songs and they collaged the scarecrows from the story 'The Scarecrows Wedding.' For Diwali the children have made some Diva Lamps from clay and created some amazing Rangoli patterns on the playground.
Well done Pixies, a great half term!
Please take a look at some of our Cogges Farm photos and Autumn artwork.