The Stick Man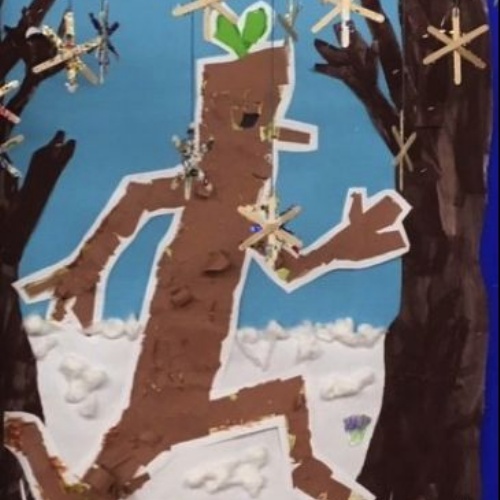 This week the Pixies activities have been based around the story 'Stick Man'.
We have listened to different parts of the story and then acted them out. Some of the children have made their own masks and stick puppets to use in their performances as well. The children also created a collage of the stick man for a display.
We thought about how we could make a cover for the book and decided that we were going to use our arm and hand prints to make the trees. Then we made snowflakes out of lolly pop sticks for the front of the display.
As well as being creative with artwork, the children have been thinking about what they would use the stick man for. Some of the children said they would use Stick Man for skis and a wand. We have also begun to write postcards, with the children pretending to be Stick Man and writing a postcard about their adventures.
In phonics we have now finished learning the 'Set 1' sounds. However, it is still important that the children keep revisiting these.
In Maths we have been focusing on 2D shapes. This week the children have been spotting shapes in the environment, creating their own shape house and looking at the properties of the shapes.