Home Learning Week 2, Beginning Monday March 30th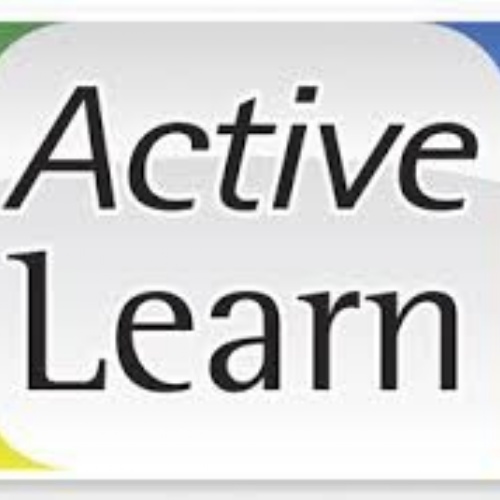 This week we are launching Active Learn Primary, an online learning world where you will find all of our online teaching resources such as Bug Club Phonics and Independent Reading Scheme.
Active Learn Primary
Over the last week, we have been busy setting up personalised resources for each individual child, in order to support their learning at home. At the beginning of this week, you will receive an e-mail, which will give you the login details that you need to access the site. Go to the 'Gateway' page for your class (see the buttons on the right hand side of the page) to find the Active Learn Primary link. When you arrive on the login page, enter the user name and password that you have been sent. Remember that it is case-sensitive! As you can imagine, sending out individual e-mails with access details will take some time and you may need to begin the week with the BBC Teach activities that have been sign-posted on the Learning Links page, whilst you wait for your login to arrive. You should have received your login by the end of Monday.
English Plans (All resources can be found by logging in to Active Learn)
Wizards (Week 1 of 3): Study 'Eye of the Wolf', paying close attention to the author's use of language and specific devices such as flashback and character viewpoint - and how point of view affects our view of events. Look at the impact of narrative viewpoint: who is telling the story, the impact of this on the listener, and themes within the story (particularly humans as a destructive force).
Day 1 - Comprehension 1 (pages 6-14)

Ask questions about the text
Find evidence in the text to support opinions
Complete FPCM 6.1.1 - Interior monologues

Day 2 - Comprehension 2 (pages 17-23)

Talk about the author's use of language to create a specific effect
Complete FPCM 6.1.2 - Storyboard

Day 3 - Comprehension 3 (pages 24-40)

Explore character viewpoint
Complete FPCM 6.1.3 - Humans/Hunters

Days 4 and 5

Rewrite a scene from the perspective of a different character and complete the unit by retelling a section of the story from the point of view of one of the animals.
Dragons (Week 1 of 3): Study 'The Spiderwick Chronicles' in order to develop your understanding of fantasy fiction. Explore characters and suspense. Plan, edit and write a new chapter of the fantasy story.
Day 1 - Comprehension 1:

Read Chapter 1
Complete PCM 4.2.1

Day 2 - Comprehension 2:

Read Chapters 2 and 3
Recall and summarise the text
Complete PCM 4.2.2

Day 3 - Depth focus 1:

Read Chapters 1 and 2 again.
Explore character
Complete PCM 4.2.8 & PCM 4.2.18

Day 4 - Sentence grammar 1: Speech punctuation

Punctuate direct speech, PCM 4.2.12

Day 5 - Depth focus 2: Vocabulary and dictionary work

Read Chapter 3 again.
Complete PCM 4.2.9
Elves: Share and enjoy 'Who lives here?'
Day 1 - Comprehension 1

Identify/recall main events and make links to own experiences
PCM 1.1.1 & 1.1.8

Day 2 - Comprehension 2

Use prediction and check predictions to motivate reading and discussion.
PCM 1.1.2

Day 3 - Comprehension 3

Visualise and recall main events.
PCM 1.1.3 & 1.1.9

Day 4 - Sentence grammar

Use capital letters.
PCM1.1.5

Day 5 - Short composition

Use what you have learned to compose two factual sentences about an animal
PCM 1.1.5
Pixies: Share and enjoy allocated books. Phonics sessions will begin after Easter.
BBC Teach
KS1 and KS2 Geography: Springwatch - Watch the short video and then work with your family to make your own 'Springwatch' programme. Try to spot things that have changed since you made your video diary last week.
KS1 Music and PE: Dance with the elements - Use music and movement to explore the different elements.
KS2 Music and Science: House of Sound - Find out about the science behind different musical instruments and the way that they work.
White Rose Maths
Daily activities for the week can be accessed through the 'Gateway' page for your class.
Don't worry if it seems a bit confusing at first! After Easter, we are aiming to introduce remote group learning sessions, led by your teacher. We will tell you more about this after the holiday.